Everything else Jay Buckley
Download the 2021 season's tours!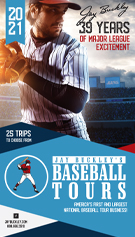 Join our mailing list to be included in future announcements.
Gift Certificates make great gifts!
Find out how to get yours here!
---
2021 Jay Buckley's Baseball Tours calendars are now available. Please contact us here to purchase for $25 (includes postage).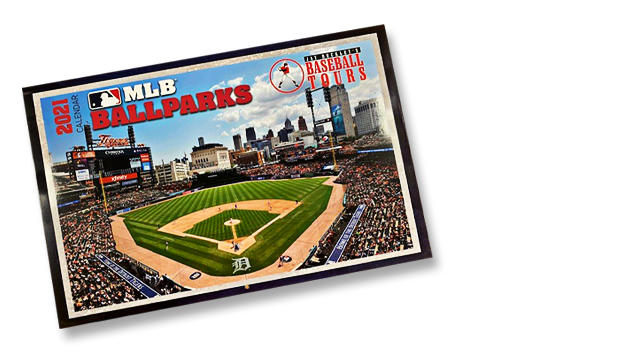 Anyone can have SUCH a Wonderful EXPERIENCE!!!
I USE a Walker & the HOSTS, the Bus Driver & SO MANY of the Other Passengers HELPED Me Whenever & however I Needed!
Caroleann Mostardi
3/30/2020