Trip Availability
Listed below are the amount of spots remaining for each trip. The number after the trip  indicates how many spots are still AVAILABLE.
Please feel free to call or write with any questions.
Trip #24 = 12
Escort: Jay Buckley
Trip #25 = Sold Out   We can add you to the wait list
Escorts: Russ Porter and Ted Ringelheim
Trip #26 =  unavailable
updated 8/29/16

Everything else
Jay Buckley
---
Get your FREE 2016 brochure here!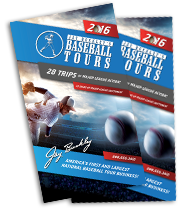 ---
Gift Certificates make great gifts! Find out how to get yours here!
---
2016 HALLOWED GROUND CALENDAR is available now! Click here to get yours!