Trip Availability
THANK YOU for a great 2016!!  We are currently working on 2017 schedule of tours.  We hope to have them posted on this website by the end of October.
Please feel free to call or write with any questions.
updated 9/22/16

Everything else
Jay Buckley
---
Get your FREE 2016 brochure here!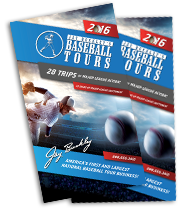 ---
Gift Certificates make great gifts! Find out how to get yours here!
---
2017 HALLOWED GROUND CALENDAR is available now! Click here to get yours!