Trip Availability
Thank you for a wonderful 2015!! 
All trips for 2016 have availability!!
Please feel free to call or write with any questions.
updated 11/7/15

Everything else
Jay Buckley
---
Get your FREE 2016 brochure here!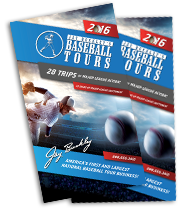 ---
Gift Certificates make great gifts! Find out how to get yours here!
---
2016 HALLOWED GROUND CALENDAR is available now! Click here to get yours!